Iran COVID-19 Urgent Action
The Iranian authorities must immediately and unconditionally release hundreds of prisoners of conscience amid grave fears over the transmission of coronavirus (COVID-19) in Iran's prisons. Click below to send a customized letter.
Coronavirus in Iranian Prisons
Amnesty has drafted a letter dealing with the spread of coronavirus in Iranian prisons. It begins: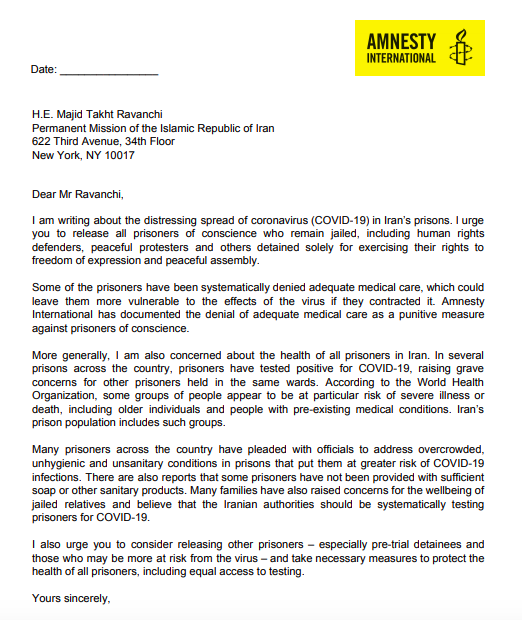 I am writing about the distressing spread of coronavirus (COVID-19) in Iran's prisons. I urge you to release all prisoners of conscience who remain jailed, including human rights defenders, peaceful protesters and others detained solely for exercising their rights to freedom of expression and peaceful assembly.

Some of the prisoners have been systematically denied adequate medical care, which could leave them more vulnerable to the effects of the virus if they contracted it. Amnesty International has documented the denial of adequate medical care as a punitive measure against prisoners of conscience.
The letter can be downloaded and printed here.
Urgent Action
Amnesty International has issued an Urgent Action on behalf of journalists Sanaz Alahyari and Amirhossein Mohammadifar, who have been detained since January 2019 in Tehran's
Evian prison for reporting about unpaid wages and poor working conditions at the Haft Tappeh
sugar cane factory in Khuzestan province.

They are prisoners of conscience

AIUSA Group 11 has drafted a sample letter that we ask you to sign and send to the Prosecutor's office in Tehran (requires two (2) US first class stamps).
Cases: Esmail Abdi, Ebrahim Madadi, Davoud Razavi, Reza Shahabi, Zeynab Jalalian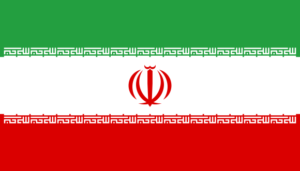 Despite promise of greater respect for civil and political rights during his election campaign, President Hassan Rouhani has done little for human right since 2013, when he took office. The authorities condone pervasive discrimination and violence based on gender, political opinion, religious belief, ethnicity, disability, sexual orientation and gender identity. Iran remains the country with the second highest (after China) number of executions per year, reaching at least 507 in 2017. This included five individuals sentenced to death for crimes they allegedly committed as children.
The authorities keep suppressing the rights to freedom of expression, association and peaceful assembly, as well as freedom of religion and belief. Those who participate is such assemblies or voice descent are imprisoned by the score, sometimes without any charges made. Those who are tried are denied proper legal representation. The trials are systematically unfair and do not follow standards. Torture and harassment are widespread in prison, in some cases leading to death.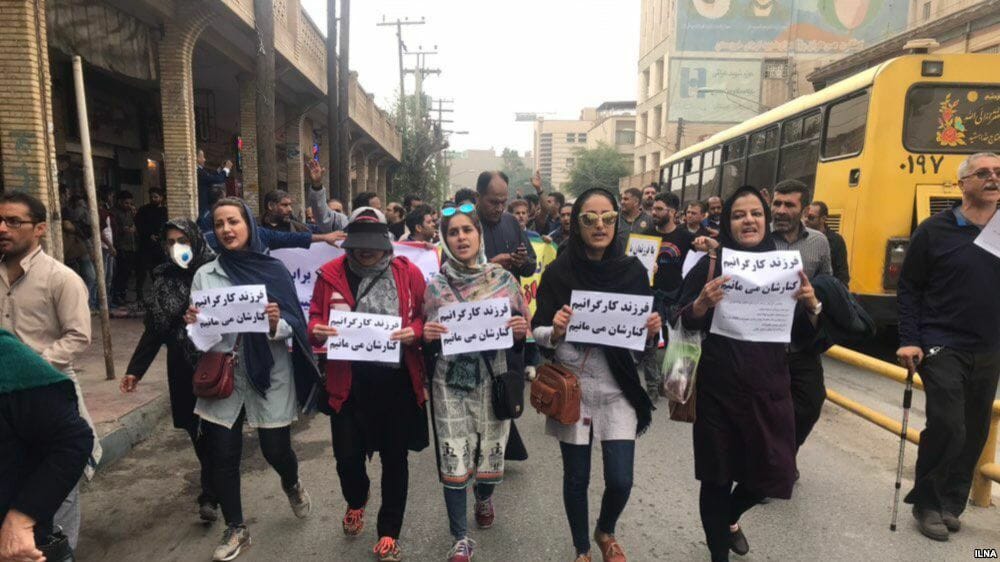 A series of massive strikes swept the nation as transportation workers, teachers, and factory workers seek delayed wages, higher pay, and better working conditions. The Iranian government has cracked down on independent trade unions and does not recognize the right of workers to engage in activism, including peaceful strikes, even though the country is a party to both Article 22 of the International Covenant on Civil and Political Rights (ICCPR) and the International Covenant on Economic, Social, and Cultural Rights (ICESCR) that protect the right to form and join labor unions. The International Trade Union Confederation has ranked Iran a 'category five' country, its lowest level.
Prisoner of Conscience – Esmail Abdi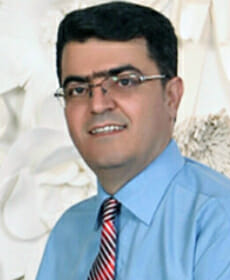 A high school math teacher and former Iran Teachers Trade Association (ITTA) Secretary General, Esmail Abdi has been serving a six-year prison sentence since November 2016 in Evin Prison in Tehran. After refusing to abide by the demands of the intelligence officials who pressured him to resign from his ITTA position and cancel planned nationwide teacher demonstrations, he was convicted of national security offenses, including "spreading propaganda against the system" and "gathering and colluding to commit crimes against national security" and sentenced to six years in prison by the Revolutionary Court in Tehran.
His trial did not adhere to international standards for fair trials. Abdi's conviction stems solely from his peaceful trade union activities, such as demonstrations against an inadequate education budget and low wages.
Since Abdi was imprisoned in 2016, his health has severely deteriorated to the extent that he was released on January 9, 2018 for medical care. However, in a few days he was returned to prison, where he went on a hunger strike later in April 2018 to protest against the harsh conditions of his imprisonment.
Esmail Abdi is considered a prisoner of conscience by Amnesty International.
Prisoner of Conscience – Ebrahim Madadi
Ebrahim Madadi is the deputy head of the Syndicate of the Workers of Tehran and Suburbs Bus Company. He was sentenced to five years and three months imprisonment in August 2016 by the Revolutionary Court in Tehran on the charges of "gathering and colluding to commit crimes against national security" and "disrupting public order by participating in illegal gatherings."
Among the activities mentioned in Madadi's indictment was distributing cookies to bus drivers in celebration of International Labor Day. He also participated in peaceful trade union activities, including attending gatherings to support workers' rights and demand increased wages.
This is not the first time that Madadi was sent to prison for his union activities. He previously served three and a half years for engaging in peaceful labor activism until his release in April 2012. Madadi, who is 60, suffers from serious health problems. He is considered a prisoner of conscience by Amnesty International.
Davoud Razavi
Davoud Razavi, another member of the Syndicate of the Workers of Tehran and Suburbs Bus Company, was sentenced to five years in prison in 2016 for allegedly "gathering and colluding to commit crimes against national security".
As "evidence" against him, the court listed "organizing gatherings for different excuses including the occasion of International Worker's Day and low wages." The court admonished Davoud Razavi not only for attending what it called an "illegal gathering" but also for taking photos that were published online, which it cited as "anti-revolutionary propaganda." The court also cited an invitation that Davoud Razavi had received to attend an International Labor Organization conference and noted that as "evidence" of contact with "opposition labor rights activists outside of Iran."
Nowhere in the documents reviewed by Amnesty International does the court provide any evidence of criminal activity. Davoud Razavi has lodged an appeal and remains at liberty awaiting its outcome.
Reza Shahabi
Reza Shahabi is a trade unionist and a human rights defender who was sentenced to six years in prison and has served most of this term. Amnesty International designated Shahabi a prisoner of conscience, "convicted solely for his peaceful trade union work", and called for his immediate and unconditional release. He was released in March 2018 and is currently barred from participating in any political activities for two years. Although it is not clear what additional sentence he may still face, in 2017 he was informed that an additional one-year sentence had been imposed on him in 2015.
Reza Shahabi was arrested again during a Labor Day protest on May 1, 2019, but fortunately he was released few days later.

Zeynab Jalalian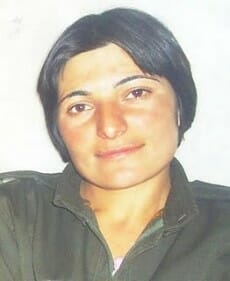 Zeynab Jalalian, born in 1982, is a political activist who was arrested in 2007 and then tried by an Islamic Revolutionary Court for belonging to a Kurdish political opposition group. The trial, in which she was denied proper legal representation and lasted just a few minutes, resulted in the imposition of a death sentence for belonging to the Kurdish group and for "enmity against God". In 2011, her sentence was commuted to life imprisonment. She is considered to be an individual at risk by Amnesty International.
Zeynab Jalalian suffers from various internal health problems as well as a condition that interferes with her ability to eat and swallow. She is at risk of losing her eyesight after being denied surgery for a disease that impairs her vision ans causes severe discomfort.
The prison authorities deliberately block her access to specialized medical treatment, and regularly deprive her of weekly visits.
AIUSA Group 11 has been working on Zeynab's case for years, writing hundreds of appeal letters to the Iranian authorities and collecting 600 signatures on a petition supporting her.
Read about cases in other countries: Central African Republic, Gambia, Yemen, China