Countries / Regions:   Sahel,  Central African Republic,   Yemen
Sahel / West Africa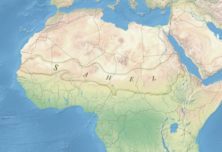 Group 11 is considering sponsoring Justice and Dignity for the Women of the Sahel (JDWS). JDWS is requesting $1,000 to implement protection and gender-based violence (GBV) programming in the Sahel of West Africa. This new organization will use this funding to conduct a program needs assessment of GBV prevention and response in Mali, the current organizational focus. Volunteers with a variety of skillsets are welcome.
Founded in 2019, this nascent organization aims to contribute to the promotion of the status of Sahelian women through full and active citizenship and wellbeing. The founder and president of JDWS, Aida H. Oualate, was born in Kayes, Mali and is a survivor of the civil war in the north in 2012. As communication director for the Government of Mali, she worked to combat corruption in the financing of development initiatives in Mali. She holds a Masters of Business Administration in project management and has served as a liaison for cross-sector international organizations in both Mali and the United States. Aida currently resides in NYC. She is supported by three local volunteers in Mali, nine board members, one volunteer technical advisor, one IT technical advisor and a network of over 130 volunteers. For more info: JDWS Project Summary / JDWS Proposed Budget / JDWS Volunteer Needs
Central African Republic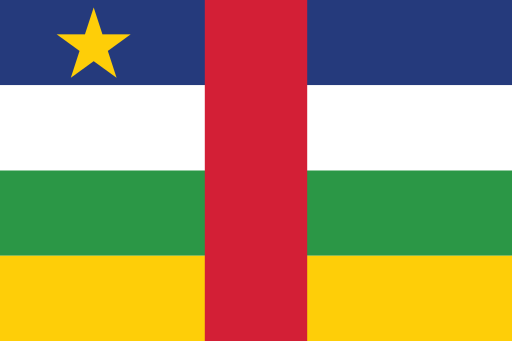 The Central African Republic receives little attention in the US press but we took it up after briefings by those familiar with the country. One key demand is for accountability of former political leaders in CAR who are responsible for vast human rights abuses during and after the recent civil wars.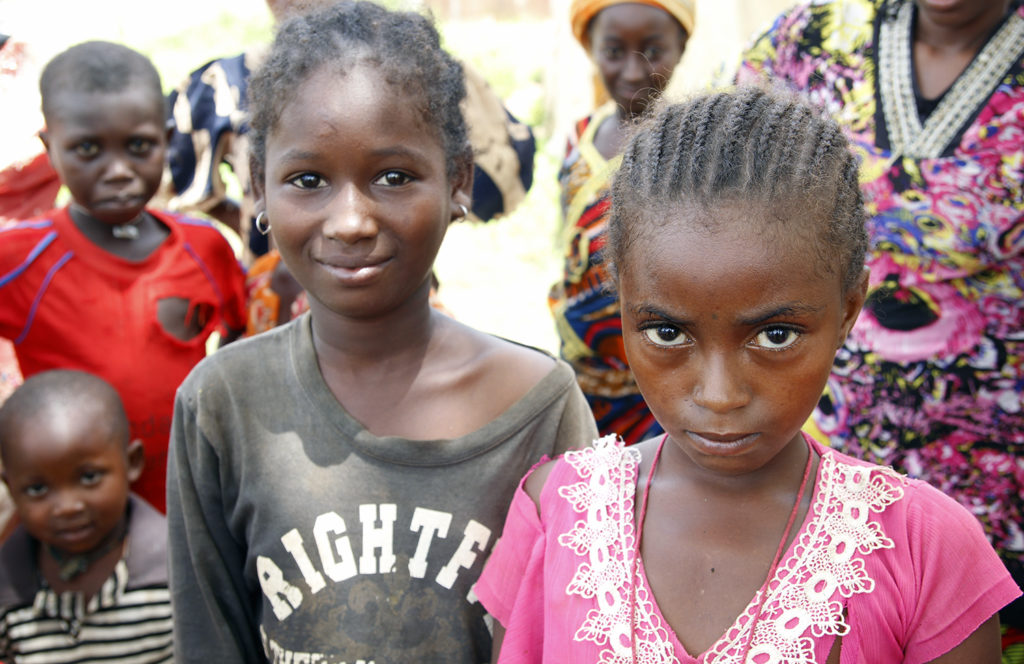 Armed groups in CAR are responsible for killings, torture and other ill-treatment, sexual assaults, abductions, arrests, extortion and looting, recruitment and exploitation of children and attacks on humanitarian workers and premises. If such perpetrators are not brought to justice, others will think they can get away with it too.
The national Army is under embargo by the UN and cannot acquire sufficient equipment to protect civilians or control the territory. UN Peacekeepers stationed in CAR, despite substantial budgets, have been unable or unwilling to protect civilians and help the government regain its territory from guerrilla groups. France, the former colonial power, also had troops there for 62 years since "independence," but they too were little help and even collaborated with guerrillas.
Finally, the President invited the Russians in, and they provided weapons and instructors to help the central government regain control of most of the country. The French resent the new influence of Russians (who, like the French, take advantage of their presence to grab valuable resources), and pulled out their troops and aid programs. Still, France dominates the financial system of its former colony and even prints its money, the Central African Franc, which is not convertible. The US does not seem to question France's role, being more concerned with Russia's and China's growing presence in Africa.
Group 11 sends letters to US officials such as the Secretary of State and the Assistant Secretary heading the Bureau of African Affairs, calling upon the US government to be active in the campaign to end impunity for war crimes perpetrators and to give the type of aid CAR really needs. We also call upon the US and UN to stop embargoing military supplies to the CAR army and to provide security help themselves, if they don't like Russians doing the job.
In the long run what is really needed in CAR is support for the local citizens to rebuild the school system and provide training and economic opportunities for a whole generation that has grown up unschooled and is easily tempted to turn to a violent life with guerrilla groups.
In most places these armed groups would be called "terrorists." This has been going on for years now. The rebel leaders want to be given ministerial positions in the government, instead of being judged for their crimes against humanity. The US should help the CAR government regain control of the country and hold trials for war criminals, ending their impunity.
Yemen

Since March 2015, the beautiful and richly historic country of Yemen has been ravaged by war between a Saudi-led coalition and Houthi rebels, with many other countries, including the USA, supporting sides and supplying weapons. Horrific human rights abuses and war crimes are being committed throughout the country by all parties to the conflict. An estimated 10k to 50k civilians have been killed by conflict, 3 million people forced to flee their homes, 1 million cases of cholera, and hundreds of people dying every day of starvation and preventable diseases.
All parties to the continuing armed conflict committed war crimes and other serious violations of international law, with inadequate accountability measures in place to ensure justice and reparation to victims. The Saudi Arabia-led coalition supporting the internationally recognized Yemeni government continued to bomb civilian infrastructure and carried out indiscriminate attacks, killing and injuring civilians.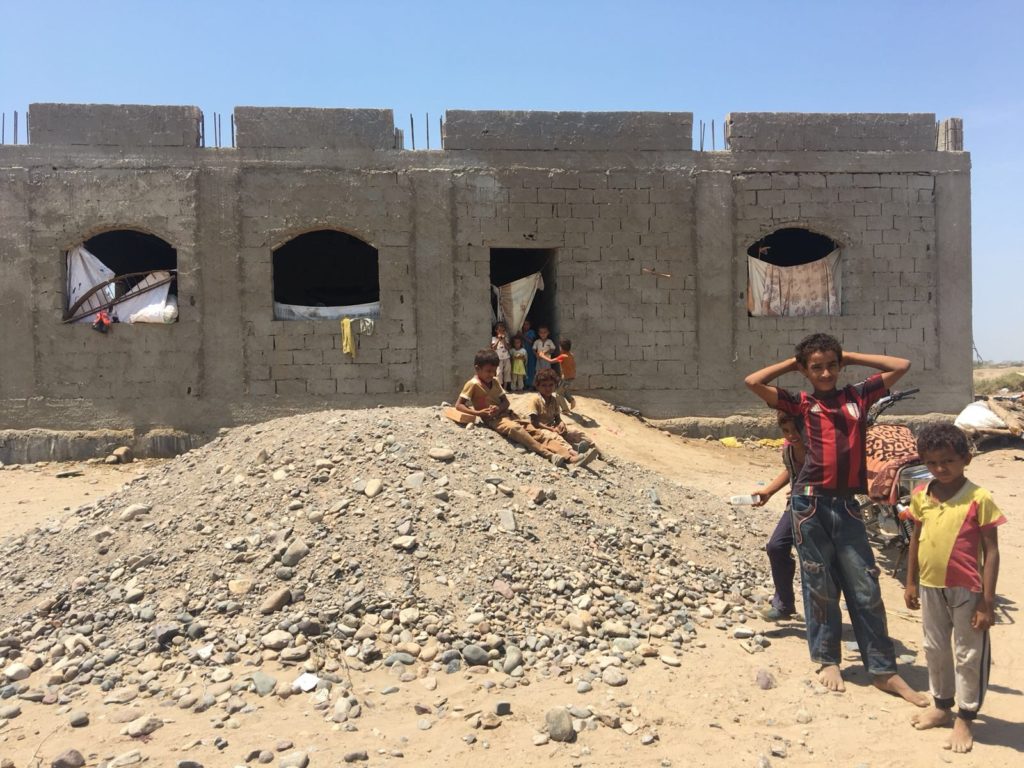 The Saudi Arabia-led coalition has imposed an air, land and sea blockade, completely shutting off most major entry points. A high priority for the people in Yemen is for the Saudis to open the ports and allow food, medicine and humanitarian relief into the country. We urge you to write your representatives and request pressure on the Saudis to allow aid to reach civilians who are in desperate need.
Amnesty International's Urgent Action case in Yemen is in support of Nabeel Rajab, prominent human rights defender and prisoner of conscience who was sentenced to five-years in prison for "spreading false rumours in time of war", "insulting public authorities" and "insulting a foreign country" in relation to peaceful tweets about the war in Yemen. Index number: MDE 11/9566/2018. Read more about it here.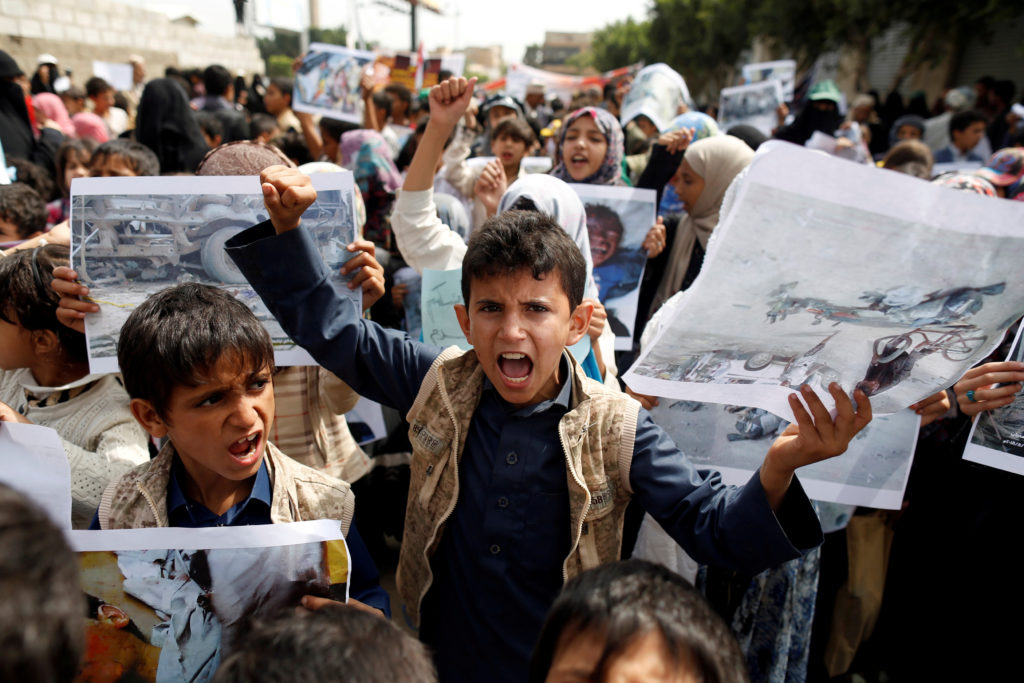 For more information: Saudi Arabia: 10 things you need to know about a kingdom of cruelty is a recent article that mentions Saudi's role in Yemen.

An independent Yemeni organization called Mwatana for Human Rights advocates for human rights through the verification and documentation of violations, provision of legal support to victims, lobbying, as well as awareness raising and capacity building.