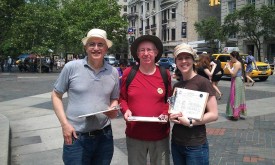 Founded in 1972, Group 11 of Amnesty International USA (AIUSA), based on New York City's borough of Manhattan's Upper West Side, has been at the forefront of the struggle to protect human rights for decades. We accomplish our mission by writing letters and postcards; signing petitions; tabling at Grand Central Station and at street fairs and other events; contacting members of Congress and federal agencies and presenting our positions to foreign government missions in New York and Washington.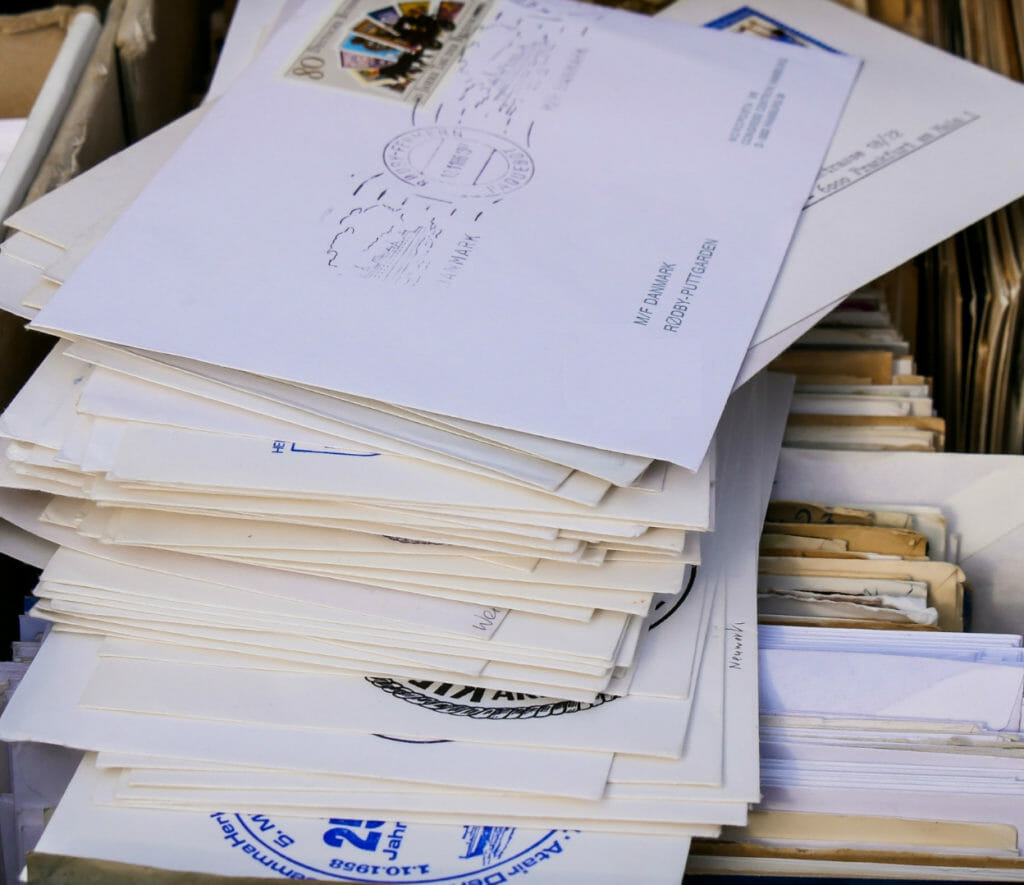 The Group meets monthly, on the fourth Tuesday of every month, at 6:30 PM. There is regular e-mail exchange among members about current group activities, special group events, and human rights activities of other AIUSA groups and human rights organizations in New York. In 2021, Group 11 signed and mailed almost 3,400 letters and cards and gathered hundreds of signatures on postcards and petitions supporting its campaigns. On several occasions throughout the year we have guest speakers on topical issues. To contact us, email [email protected].
A 2-page brochure detailing Group 11's work can be found here.
A history of Group 11, one of the oldest extant local chapters (dating back to 1972!), can be found here.
Freeing Prisoners of Conscience
Group 11's most essential work is to free people who are persecuted or imprisoned for peacefully exercising their civil and political rights.  Group 11 is noted for innovative casework strategies and tactics in reaching out to prisoners and to authorities.  We have helped to free prisoners in Iran, Chile, China, Indonesia, Libya, Myanmar (Burma), Poland, Rhodesia, South Africa, Vietnam and the former USSR.  We are currently working on the cases of a possible prisoner of conscience from the ethnically Kurdish region of Iran.
Country Campaigns and Actions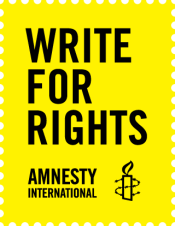 Group 11 has participated in Amnesty International campaigns and actions aimed at specific countries and violations of human rights. One example is The Campaign to End Disappearances and Political Killings, which used letters, petitions and consular contacts to highlight the disappearance of human rights activists in Central and South America. We have ongoing campaigns with women's human rights and human rights abuses committed in the name of national security, especially at Guantanamo Bay. We also participate in the annual Write-for-Rights campaign.
Abortion in El Salvador
Group 11 has been very active in monitoring the difficulties faced by women in El Salvador, where abortion is illegal in all cases.  For example, Teodora del Carmen Vasquez was convicted in 2008 of "aggravated homicide" and sentenced to 30 years in prison after suffering a stillbirth at work  Despite what actually happened she was presumed guilty of having an abortion, which is illegal and harshly punished in El Salvador.  Teodora was released in 2018 after a long campaign by Salvadoran and international activists in which Group 11 played a significant part. Please see our Teodora case page for details.
Special Projects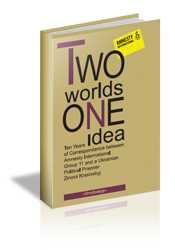 Group 11 has sponsored and participated in numerous special projects: a conference on women and human rights; a bill of rights for women (the Convention to End All Forms of Discrimination Against Women); a course on human rights taught in New York City's public schools. In 2013 Group 11 published a book containing a series of letters exchanged during the decade of the 1980s between a prisoner of conscience in the former USSR exiled in Siberia and a member of Group 11. The book, Two Worlds, One Idea, is a shining example of the commitment to the one-on-one casework style unique to Amnesty International as a human rights organization. Ever since 1975, Group 11 has sponsored an annual benefit concert in the month of December to raise funds for its human rights activities and for Amnesty International USA.