On February 16, AIUSA held an activist meeting for local and student groups in the NYC area. Group 11 members were excited to meet fellow activists and learn more about their projects. During the event, the participants compiled an action calendar that included all the upcoming Amnesty events in NYC area. The event also included a comprehensive lobbying training session presented by Anita Teekah featuring a current AIUSA lobbying effort to end long-term solitary confinement in the state of New York.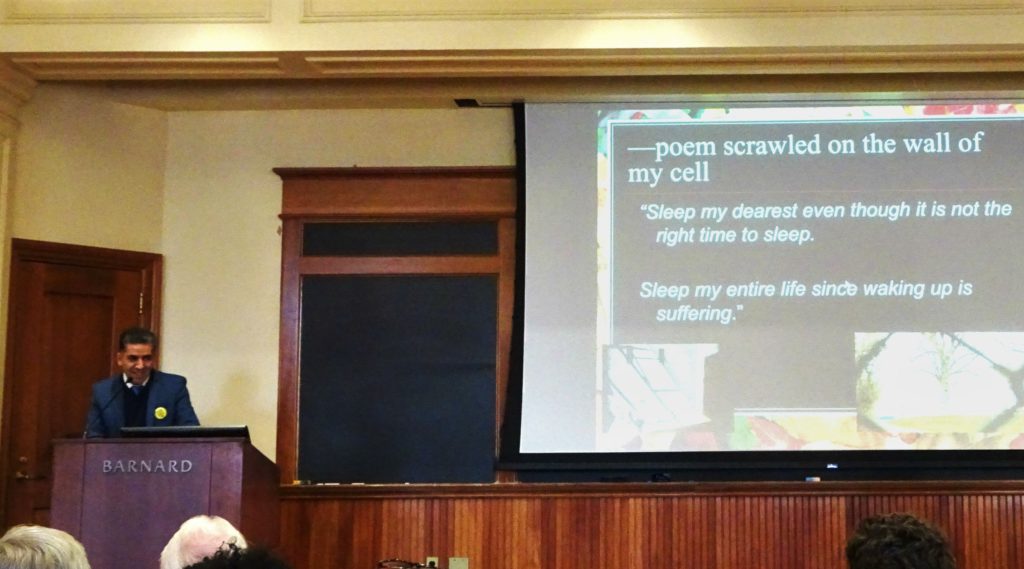 The special guest of the meeting was Dr Kamiar Alaei, an Iranian physician who specializes in HIV/AIDS control/treatment and is the co-founder of the Global Institute for Health and Human Rights at UAlbany. Dr. Alaei was illegally imprisoned by the Iranian government from 2008 to 2011 together with his brother and colleague Arash. Their imprisonment, however, didn't stop them from continuing their life passion for campaigning for health initiatives and education even within the prison community. Driven by their boundless compassion, they spent three years behind the bars improving living conditions of prisoners. They launched a newsletter, reorganized kitchen work, and provided medical services and education to inmates.
Dr Alaei expressed gratitude to human rights organizations Amnesty, Human Right Watch and others that campaigned for his release and pointed out that every letter, petition, solidarity card, and demonstration in support of political prisoners matter since they put pressure on the governments and give hope to prisoners of conscience and their families reassuring them that the world indeed cares about them.