45th Annual Benefit Concert
MUSIC FUND RAISER
Group 11 will hold its annual benefit concert – virtually and from the comfort of your home – Sunday, December 6, 2020. Information and ticketing is up on Eventbrite (button below). And a flyer you can print or send your friends is here.
Write 4 Rights
TEN LIVES, TEN LETTERS
Sometimes a letter can change someone's life. That's the idea behind Write for Rights, our global letter-writing campaign. We've been doing it for 19 years and today, it's the world's biggest human rights event.
Letter Writing Campaign Continues
During the coronavirus pandemic, Group 11 continues both meeting online via Zoom and our letter writing campaign. You can find our latest letters by clicking here:
Group 11 Meetings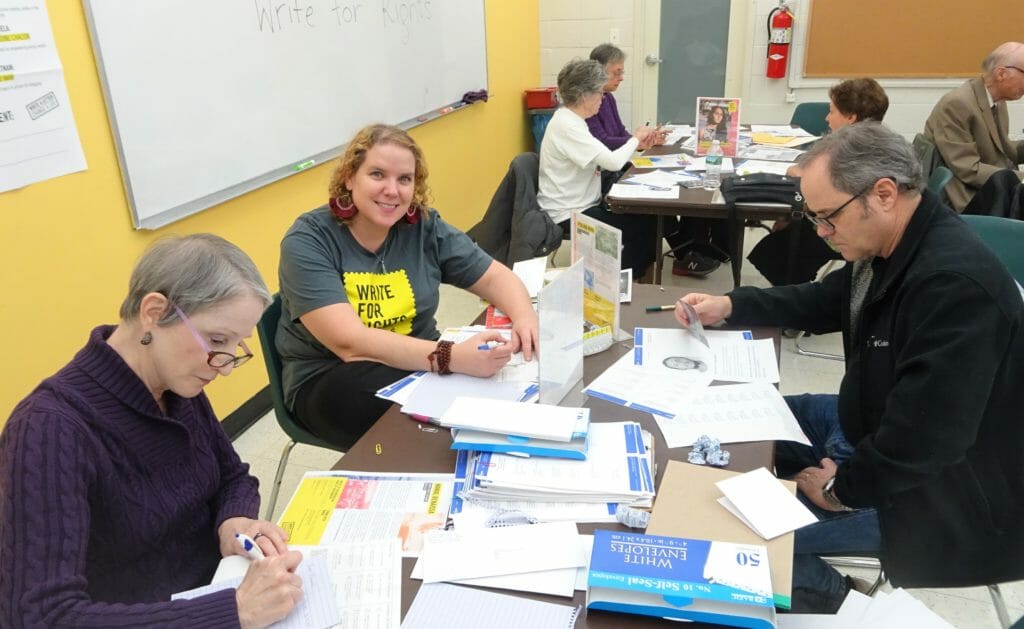 Group 11 meets on the fourth Tuesday of each month at 6:30 pm at the Goddard-Riverside Community Center, 647 Columbus between 91st and 92nd Streets. Enter on Columbus Avenue and ask for Room 9. At these meetings we review the cases and campaigns we are working on, sign prepared letters and petitions on them and discuss current human rights situations. We often have a guest speaker on a pressing human rights issue.
Prospective members are always welcome to our meetings, but we would appreciate hearing in advance if you wish to attend a meeting. You can let us know and also obtain more information about Group 11 by signing up below.
Stay in touch! Subscribe to our newsletter for updates on upcoming meetings and current cases (please see the subscription box on the right side of this page).