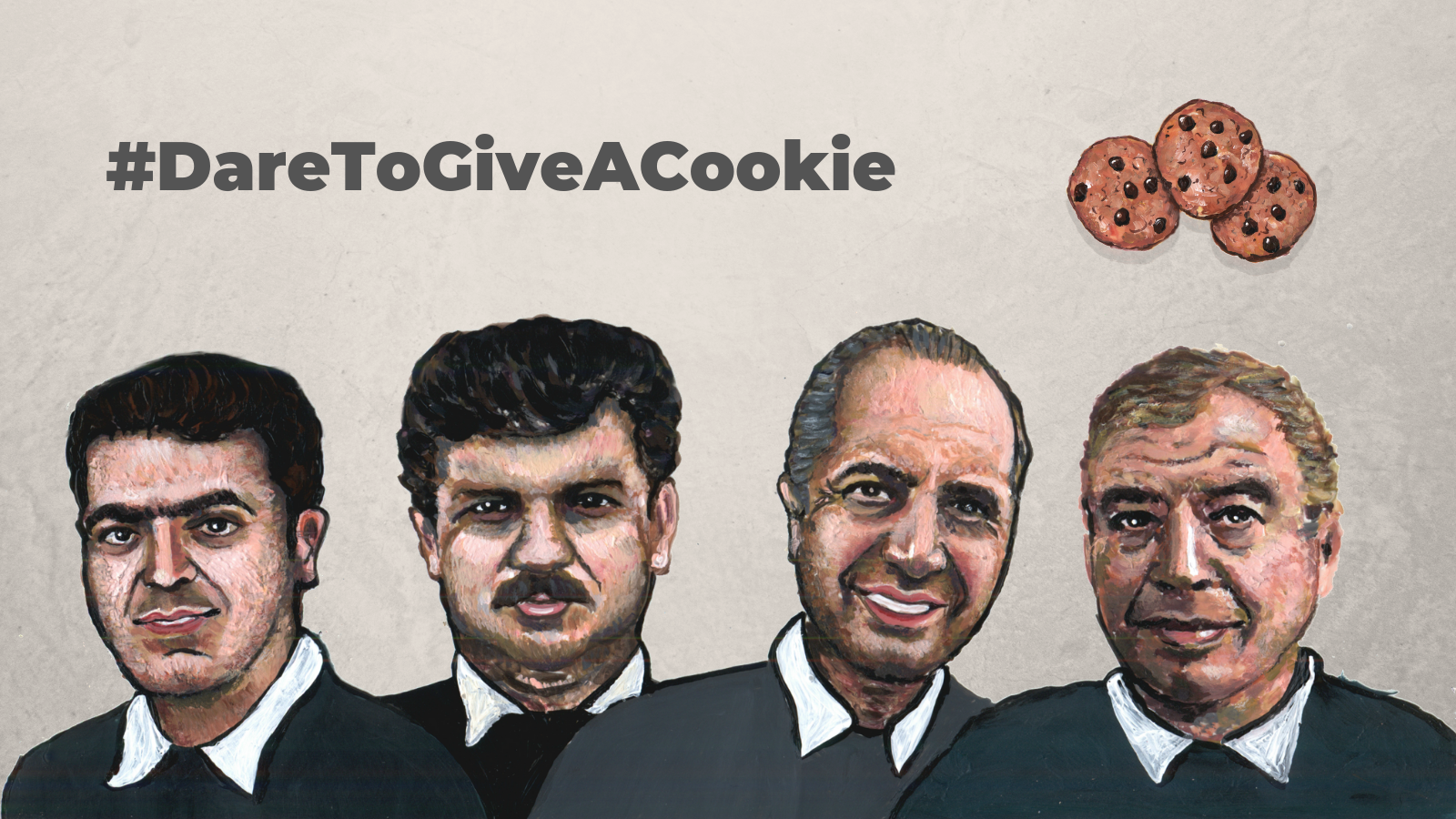 IN SUPPORT OF IRANIAN LABOR UNIONISTS
Next Group 11 Monthly Meeting – Tue 5/28
Date: Tuesday, May 28, 6:30pm
Place:     Goddard-Riverside Community Center, 647 Columbus Avenue at 92nd St., Room 9
On this month's agenda:
Introductions and announcements
Report on May 1 Demonstration at Iran Mission
Reports on selected cases
Make signs for May 1 demonstration
Sign letters, petitions and selected Nowruz cards
Refreshments and conversation
Introductions and announcements
Report and review of the May 1 Iran demonstration
Reports on selected cases and campaigns
Opportunities for new activism
Sign letters and petitions
Refreshments and conversation
Here is a video of our May 1st demonstration on behalf of Iranian workers:
Group 11 Meetings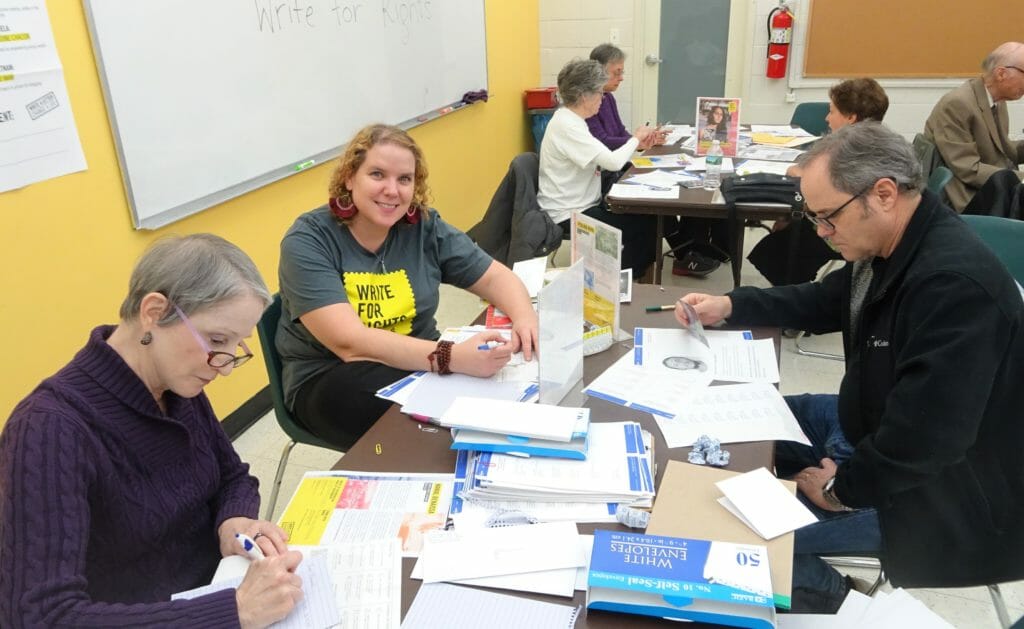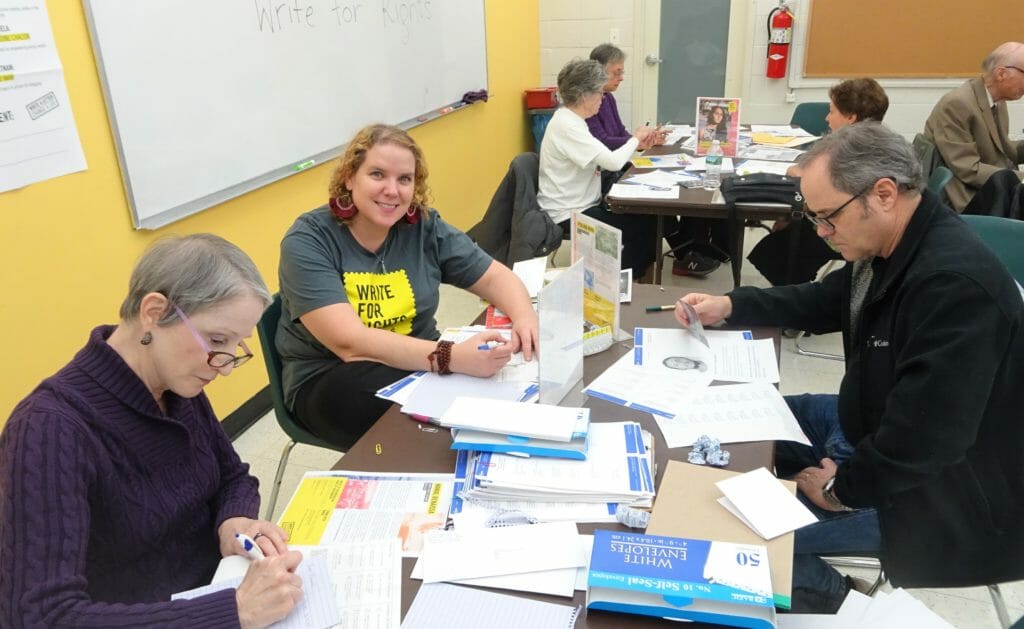 Group 11 meets on the fourth Tuesday of each month at 6:30 pm at the Goddard-Riverside Community Center, 647 Columbus between 91st and 92nd Streets. Enter on Columbus Avenue and ask for Room 9. At these meetings we review the cases and campaigns we are working on, sign prepared letters and petitions on them and discuss current human rights situations. We often have a guest speaker on a pressing human rights issue.
Prospective members are always welcome to our meetings, but we would appreciate hearing in advance if you wish to attend a meeting. You can let us know and also obtain more information about Group 11 by signing up below.
Stay in touch! Subscribe to our newsletter for updates on upcoming meetings and current cases (please see the subscription box on the right side of this page).
Write for Rights 2018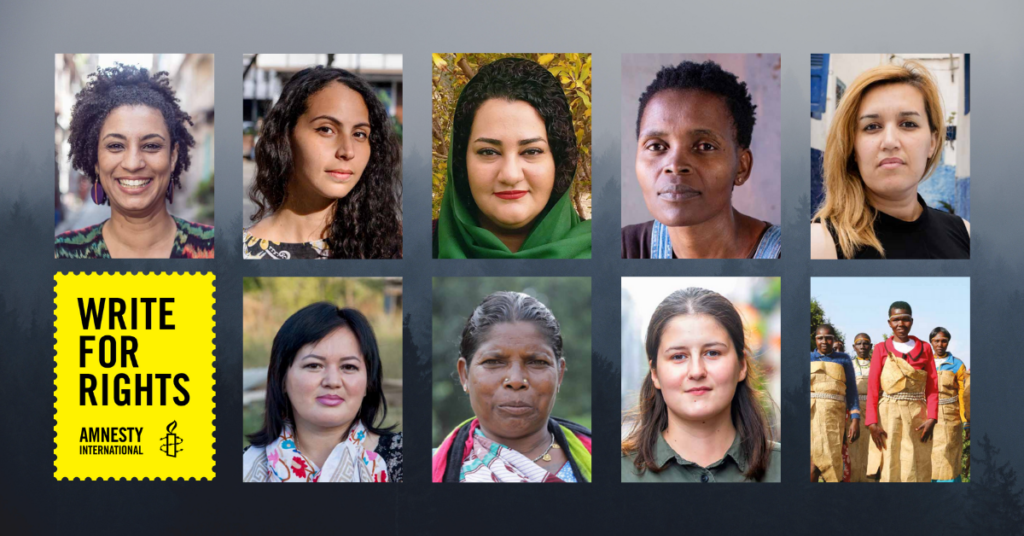 692
letters were collected during the Write for Rights campaign in 2018
Current Work: Cases
Our group is working on cases in the countries listed in the slider below. To learn more about the cases, please click a country that interests you.
Current Work: Campaigns
We are actively working on a range of Amnesty programs such as Security with Human Rights which aims to ensure national security without sacrificing human rights (our group advocates against the unlawful and abusive detention at Guantanamo and in favor of securing accountability for torture), International Criminal Court (we seek to promote greater involvement by the Court and United Nations in deterring human rights violations throughout the world), Death Penalty abolition campaign, and Women's Rights campaign.
The 2017 Individuals at Risk Case Commitment Award
In 2017 Group 11 received the Individuals at Risk Case Commitment Award for demonstrating exceptional dedication and leadership by helping to free Teodora del Carmen Vazquez, a Salvadoran women who spent 10 years in prison after giving birth to a stillborn baby. Read about Teodora and our creative campaigning on her case here.
Past Activism
One of the oldest Amnesty groups in the U.S., Group 11 has a rich history of campaigning for those who are imprisoned or face abuse and intimidation for rising against injustice. The group campaigned on behalf of prisoners of conscience, launched a series of special projects (click here to learn about the book of correspondence between Group 11's activists and a Ukrainian dissident), and participated in numerous human rights campaigns. To learn more about Group 11's past activism, please see this page, and to read about Group 11's 45 year history please click here.
Read our Blog
On February 16, AIUSA held an activist meeting for local and student groups in the NYC area. Group 11 members were excited to meet fellow activists and learn more about their projects. During the event, the participants compiled an action calendar that included all the upcoming Amnesty events in NYC area. The event also included…