Welcome
Founded in 1972, Group 11 of Amnesty International USA (AIUSA), based in Manhattan's Upper West Side, has been at the forefront of the struggle to protect human rights for decades. We accomplish our mission by writing letters and postcards; signing petitions; tabling at Grand Central Station and at street fairs and other events; contacting members of Congress and federal agencies and presenting our positions to foreign government missions in New York and Washington.
Virtual Meetings
While coronavirus prevents us from meeting in person, Group 11 continues to hold monthly Zoom meetings, 6:30pm on the 4th Tuesday of the month. Our next Zoom session is Tuesday, 10/26/2021, 6:30pm.
Letter Writing Campaign Continues
During the coronavirus pandemic, Group 11 continues both meeting online via Zoom and our letter writing campaign. You can find our latest letters by clicking here.
Group 11 Meetings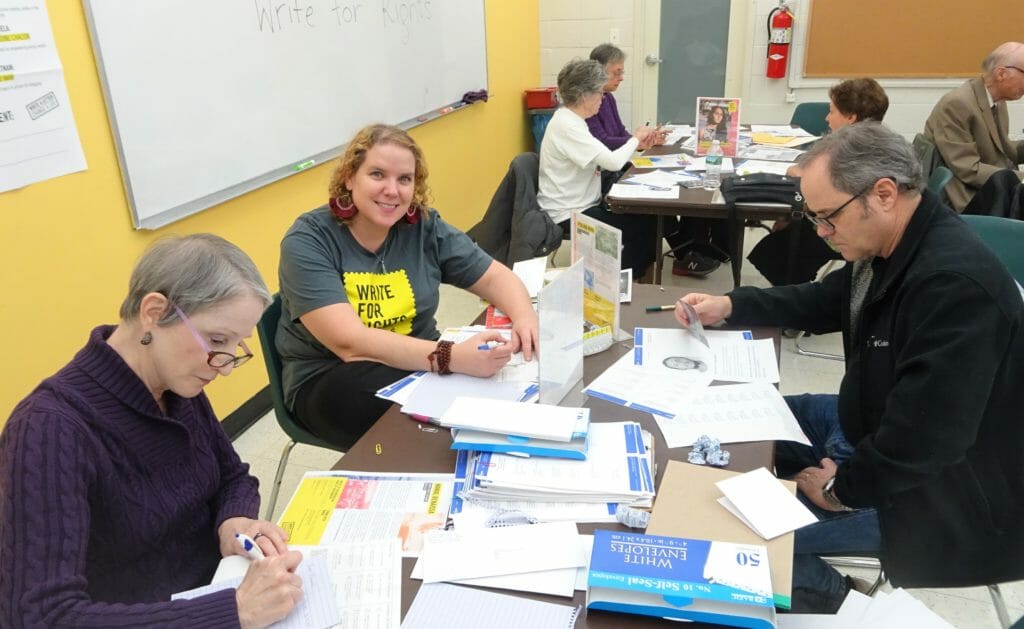 Group 11 meets on the fourth Tuesday of each month at 6:30 pm at the Goddard-Riverside Community Center, 647 Columbus between 91st and 92nd Streets [as of Spring 2020 we've gone virtual]. Enter on Columbus Avenue and ask for Room 9. At these meetings we review the cases and campaigns we are working on, sign prepared letters and petitions on them and discuss current human rights situations. We often have a guest speaker on a pressing human rights issue.
Prospective members are always welcome to our meetings, but we would appreciate hearing in advance if you wish to attend a meeting. You can let us know and also obtain more information about Group 11 by signing up below.
Stay in touch! Subscribe to our newsletter for updates on upcoming meetings and current cases (please see the subscription box on the right side of this page).
Human Rights Priorities for the Biden Administration
Amnesty International USA calls on the Biden administration to adopt a bold, transformational strategy that places human rights at the forefront of all domestic and foreign policies.