Group 11 Benefit Concert on December 10th to Celebrate 75th Anniversary of the UDHR and Honor Narges Mohammadi
Group 11's 48th Annual Benefit Concert on December will commemorate the 75th anniversary of the Universal Declaration of Human Rights with a program of music celebrating freedom and human rights by Ukranian, Iranian- American and composers from other nations.
It will also honor Narges Mohammadi, recipient of the 2023 Nobel Peace Prize. Group 11 has sought for many years to free this Iranian prisoner of conscience.
For information about the concert and how to order tickets click here.
Welcome
Founded in 1972, Group 11 of Amnesty International USA (AIUSA), based in Manhattan's Upper West Side, has been at the forefront of the struggle to protect human rights for decades. We accomplish our mission by writing letters and postcards; signing petitions; tabling at Grand Central Station, street fairs and other events; contacting members of Congress and federal agencies and presenting our positions to foreign government missions in New York and Washington.
Monthly Meetings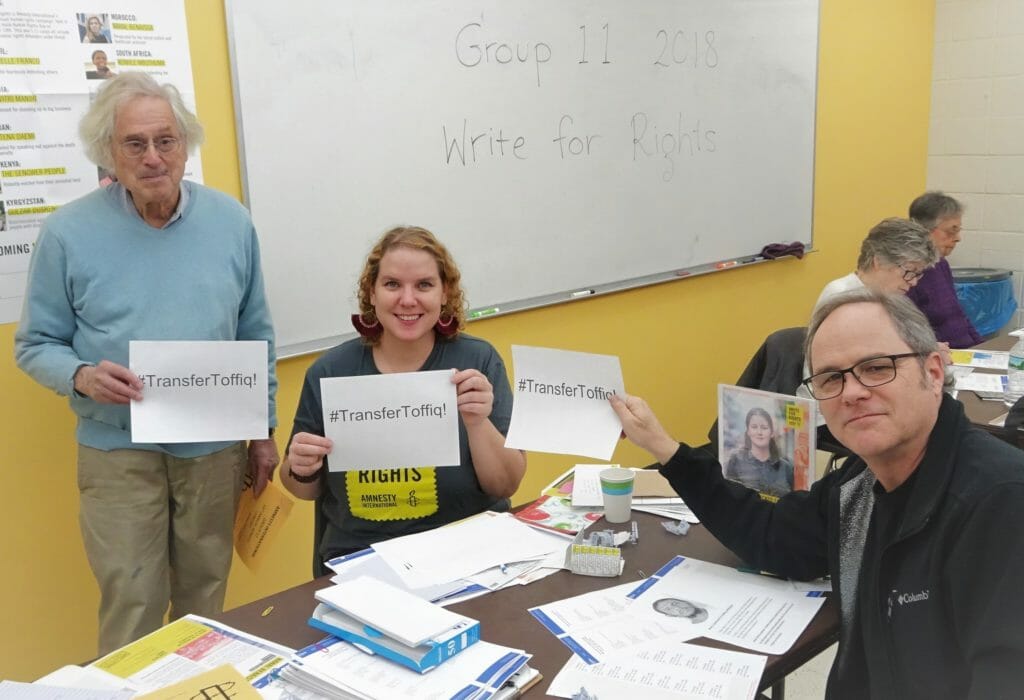 Group 11 meets on the fourth Tuesday of each month at 6:30 pm at the Goddard-Riverside Community Center, 647 Columbus between 91st and 92nd Streets
Next meeting: Tue, November 28th, 2023 6:30pm (in person)
Enter on Columbus Avenue and ask for Room 9. At these meetings we review the cases and campaigns we are working on, sign prepared letters and petitions on them and discuss current human rights situations. We often have a guest speaker on a pressing human rights issue.

Prospective members are always welcome to our meetings, but we would appreciate hearing in advance if you wish to attend a meeting. You can let us know and also obtain more information about Group 11 by signing up below.
Stay in touch! Subscribe to our meeting announcements (see bottom of page) for updates on upcoming meetings and current cases.
Letter-Writing Campaign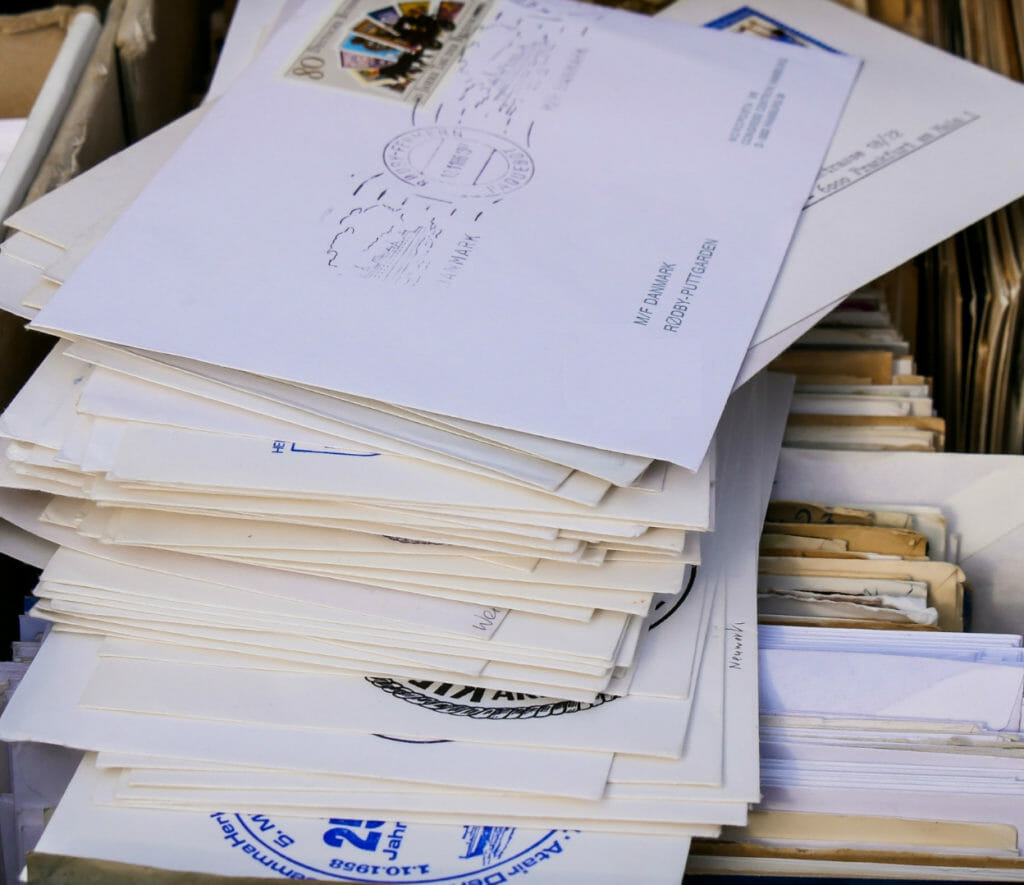 Group 11 members have engaged in a monthly letter-writing campaigns for decades. You can find our latest letters by clicking here.
Featured Letter – Iran
The recently imposed harsh sentence of Narges Mohammadi, a human rights activist, to 80 lashes, 30 months of imprisonment, and two monetary fines for filing a complaint against the prison director for a beating she received inside the Evin Prison is a blatant violation of Iran's obligations under international law.
Russia: Stop Your War on Ukraine
The government of Russia's invasion of Ukraine is a manifest violation of the United Nations Charter and an act of aggression that is a crime under international law. All those involved in this crime must be held accountable and the war must end immediately. Indiscriminate attacks violate international humanitarian law (the laws of war) and can constitute war crimes. Tell Russian authorities—including President Vladimir Putin, Minister of Defense General Sergey Shoigu and Russian Ambassador to the United States Anatoly Antonov—that the government of Russia must stop its war on Ukraine, stop attacking civilians and civilian targets in Ukraine, stop violating the human rights of peaceful protesters, and comply with its obligations under international human rights and humanitarian law.
Group 11 member Alyce Stark participated in the closing of the AIUSA Annual General Meeting on March 5, 2023 in San Diego.  It featured a reading of the Universal Declaration of Human Rights.

---

Every May 1st Group 11 holds a peaceful protest outside the Iranian mission to the United Nations on 3rd Avenue. Several members participated in the 2023 action and a selection of photos is below.

---

Nowruz is the traditional Persian New Year and welcome for spring. In view of our long and deep involvement in human rights in Iran, we will once again send Nowruz greetings by mail and social media to selected Iranian prisoners, others at risk and their families on March 28. All material and information will be…

---