Annual Benefit Concert
Amnesty International USA Group 11's 47th Annual Benefit Concert was held 12/8/22. O ur annual human rights fundraiser concert featured classical music performances by New York's finest musicians. Proceeds benefit our human rights work. See the text and translations of these songs in the complete program at https://aiusagroup11.org/wp-content/uploads/2023/02/AIUSA-Group-11-Concert-2022-Program.pdf.
50th Anniversary Celebration
On October 25, 2022, Group 11 celebrated its fiftieth anniversary.  As far as we know, this was the first half-century celebration of human rights achievements by a local AIUSA group.
A crowd of present and former Group 11 activists; members of other AIUSA groups in New York; key AIUSA staff, led by Executive Director Paul O'Brien; and major donors to AIUSA were present for the celebration at the Goddard-Riverside Community Center auditorium.  The evening was dedicated to the memory of Steve Abrams, a long-time Group 11 activist and a member of the AIUSA and Amnesty International governing boards.
The evening was beautifully organized by the group's planning committee.  To start, attendees mingled pleasantly while listening to live music; drinking wine and munching on appetizers; and watching a video of Group 11's history and activities.  This was followed by a presentation of some of Group 11's notable work on behalf of people at risk between 1989 and 2011: a Tianamen Square protester in China, a student dissident in Iran, a death row inmate in the United States, and a woman imprisoned for allegedly performing a self-abortion in El Salvador.  Group 11 has helped settle two released Iranian prisoners of conscience in the United States.  A group member discussed the group's 2013 book Two Worlds, One Idea: Ten Years of Correspondence between Amnesty International Group 11 and a Ukrainian Political Prisoner Zinovii Krasivskyj.  Attendees were able to order the book and buy Amnesty T-shirts and mugs.
A surprising moment came when Paul O'Brien announced that a tree honoring Group 11 will be planted at a cluster of restored housing in Manhattan.  He also presented the group's co-chairs, Harry Schwartz and Sue Dicker, two copies of Windows on Elsewhere, commissioned by AIUSA, commemorating sixty global human rights activists forced to leave their homes.  Each activist contributed a piece of writing accompanying a simple but evocative drawing.
After Paul's presentation, the group announced a remarkable achievement: in 2021 the group sent 3,394 letters on behalf of human rights defenders and people imprisoned or in danger for exercising their basic human rights, a significant increase over the 1,142 letters sent in 2019.
All in all, Group 11's anniversary party was a wonderful way to celebrate all group members, past and present, who have contributed to the fight for human rights around the world.
Welcome
Founded in 1972, Group 11 of Amnesty International USA (AIUSA), based in Manhattan's Upper West Side, has been at the forefront of the struggle to protect human rights for decades. We accomplish our mission by writing letters and postcards; signing petitions; tabling at Grand Central Station and at street fairs and other events; contacting members of Congress and federal agencies and presenting our positions to foreign government missions in New York and Washington.
Monthly Meetings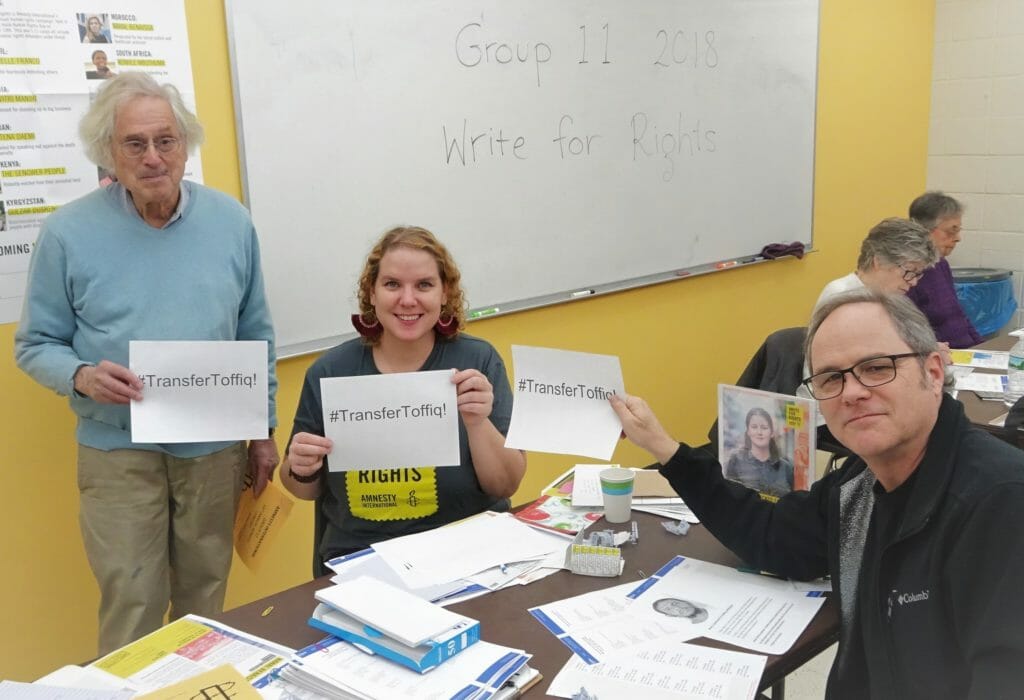 Group 11 meets on the fourth Tuesday of each month at 6:30 pm at the Goddard-Riverside Community Center, 647 Columbus between 91st and 92nd Streets
Write 4 Rights
Sometimes a letter can change someone's life. That's the idea behind Write for Rights, our global letter-writing campaign. We've been doing it for 20 years and today, it's the world's biggest human rights event.
To find out more or to participate, click here.
Next meeting: Tue, March 28, 2023 6:30pm
Enter on Columbus Avenue and ask for Room 9. At these meetings we review the cases and campaigns we are working on, sign prepared letters and petitions on them and discuss current human rights situations. We often have a guest speaker on a pressing human rights issue.

Prospective members are always welcome to our meetings, but we would appreciate hearing in advance if you wish to attend a meeting. You can let us know and also obtain more information about Group 11 by signing up below.

Stay in touch! Subscribe to our newsletter for updates on upcoming meetings and current cases (please see the subscription box on the right side of this page).
Letter Writing Campaign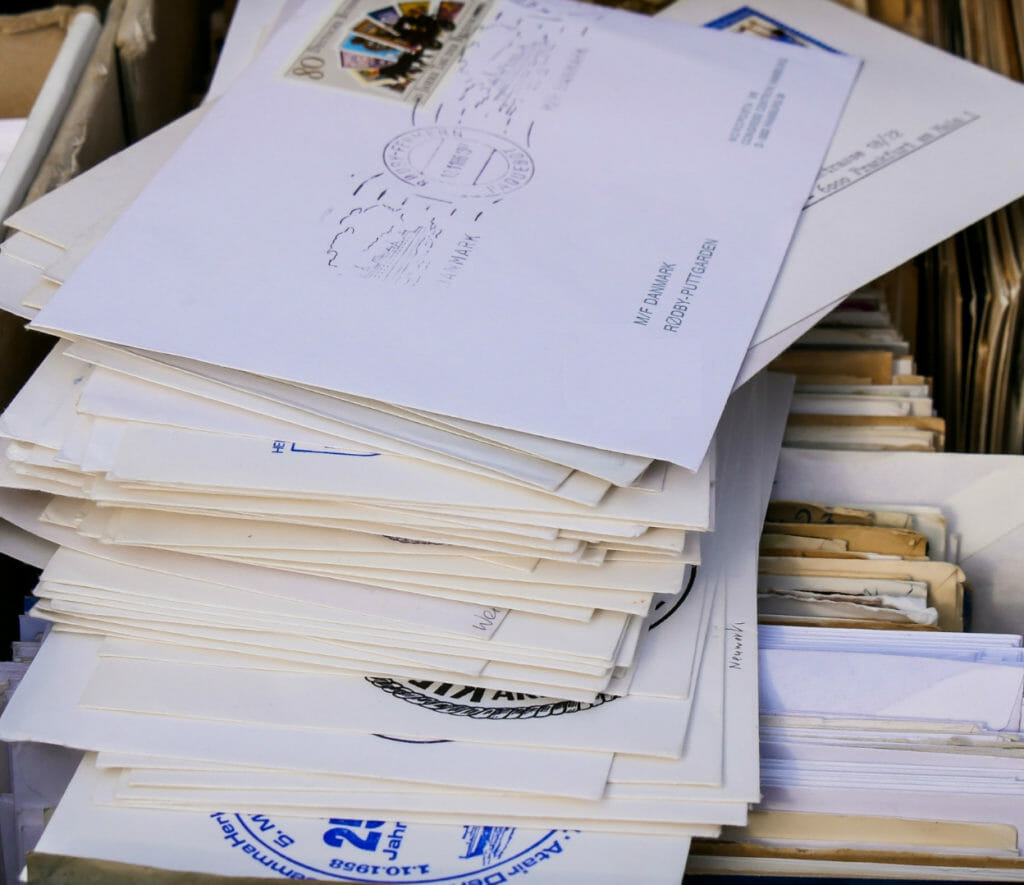 Group 11 members have engaged in a monthly letter writing campaigns for decades You can find our latest letters by clicking here.
Featured Letter – Iran
The recently imposed harsh sentence of Narges Mohammadi, a human rights activist, to 80 lashes, 30 months of imprisonment, and two monetary fines for filing a complaint against the Prison Director for a beating she received inside the Evin prison is a blatant violation of Iran's obligations under international law.
Russia: Stop Your War on Ukraine
The government of Russia's invasion of Ukraine is a manifest violation of the United Nations Charter and an act of aggression that is a crime under international law. All those involved in this crime must be held accountable and the war must end immediately. Indiscriminate attacks violate international humanitarian law (the laws of war) and can constitute war crimes. Tell Russian authorities—including President Vladimir Putin, Minister of Defense General Sergey Shoigu and Russian Ambassador to the United States Anatoly Antonov—that the government of Russia must stop its war on Ukraine, stop attacking civilians and civilian objects in Ukraine, stop violating the human rights of peaceful protesters, and comply with its obligations under international human rights and humanitarian law.